Alexander James Rodriguez scooped up four prestigious awards at this weekend's Film Fest Los Angeles held at Regal Cinemas at LA Live in Los Angeles.
The pop artist received the accolades for his music video 'Circles In My Mind', which features Zoe Grace Rodriguez and was filmed in Lake Arrowhead, California.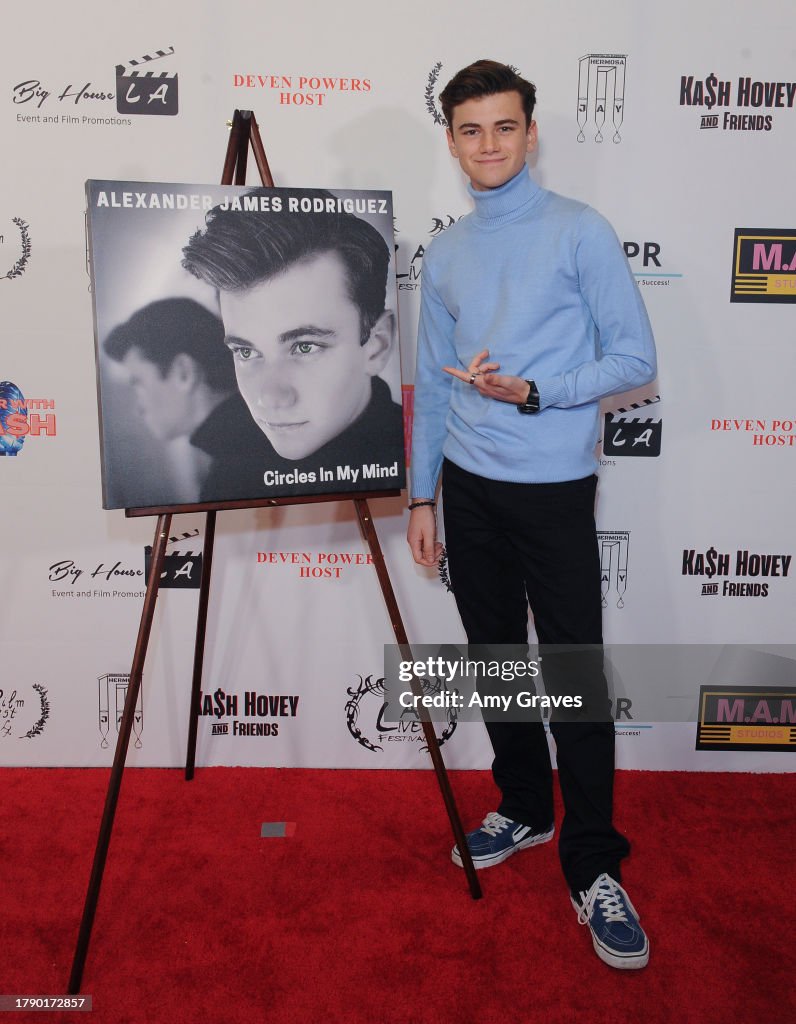 Written by Alexander James Rodriguez and Elizabeth Mary Rodriguez, with lots of production enhancements from Alexander, 'Circles In My Mind' is an emotional story of young love that suddenly fades, leaving questions to be answered. There is nothing to suggest anything went wrong, but the seasons changed, and one is left behind pondering and heartbroken.
Vocally Alexander delivers an emotional heartfelt performance – and if you listen carefully, you will hear his pounding heartbeat within the song.
Congratulations Alexander on a fantastic win. Watch 'Circles In My Mind' here: